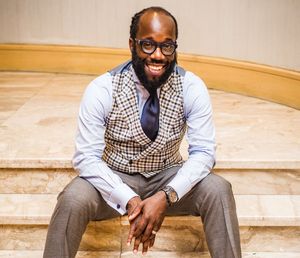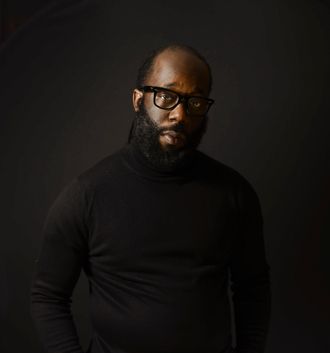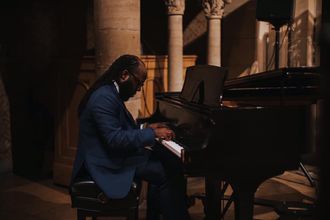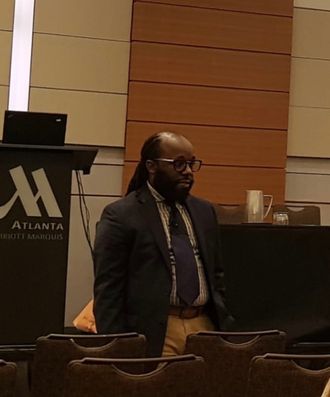 Charles Barrett is a multi-faceted artist who thinks deeply about the world and the myriad issues facing people through the lens of psychology, faith, and education.  Whether as a psychologist, teacher, writer, or musician, his purpose remains the same: communicating and facilitating hope and wholeness.  
Playing piano since the age of 6, and regularly for worship services by 11, he has provided administrative, creative, and musical oversight to worship and arts ministries across Protestant denominations.  His wealth of experience afforded him several opportunities to serve as Guest Lectionary Liturgist for the African American Lectionary.
  
As president of CAB Publishing Company, LLC, Charles produces literary and music projects for adults, children, families, educators, psychologists, religious organizations, and academic institutions.  A teacher at heart, his writing can be described as thought provoking yet encouraging, inspiring, and uplifting. 
Charles' passion for serving children began while he was a summer camp counselor in the Catskill Mountains following his freshman year in college.  Working with children from New York's urban areas, his life was forever changed after spending seven weeks with a group of intelligent and energetic boys.  Although he considered a career in speech pathology—having stuttered for several years throughout elementary and middle school—Charles' desire to serve children and families became even more evident after this pivotal experience. 
After completing his undergraduate studies in Psychology and English at St. John's University, Charles' graduate degrees in Human Development (MEd) and School Psychology (PhD) were earned at Lehigh University.  Particularly interested in critically examining the factors that contribute to the misidentification and overrepresentation of racially and ethnically minoritized students with various disorders and disabilities, his scholarship and professional practice are anchored by justice and equity, and represents his unwavering commitment to advocating for populations who have been marginalized by systemic oppression.  Charles frequently presents at state and national conferences and has published in peer-reviewed and other periodicals.  In September 2016, he received the Virginia Academy of School Psychologists' Best Practices Award (School Psychologist of the Year) in recognition of his service to the Commonwealth's families and students. 
A nationally certified school psychologist (NCSP), Charles is actively involved in the training and development of future psychologists through his roles as assistant director, internship supervisor, and chair of the Committee on Diversity for Loudoun County Public Schools' APA-Accredited Doctoral Internship in Health Service Psychology.  His current and past leadership positions within the National Association of School Psychologists (NASP) include co-chair of the Social Justice Task Force and African American Subcommittee; chair of the Multicultural Affairs and Social Justice Committees; member of the Publications and Nominations and Elections Committees; and Virginia Delegate to the NASP Leadership Assembly.  Charles is a member of the Editorial Advisory Board of School Psychology Review (published by NASP) and the Editorial Board of School Psychology (published by the American Psychological Association).  He currently serves as an adjunct lecturer in the Department of Psychology at Northern Virginia Community College; the Graduate School of Education at Howard University; the College of Education and Human Development at George Mason University; and the Department of Psychology at Millersville University. 
Charles and his wife, Lisa, reside in Northern Virginia.